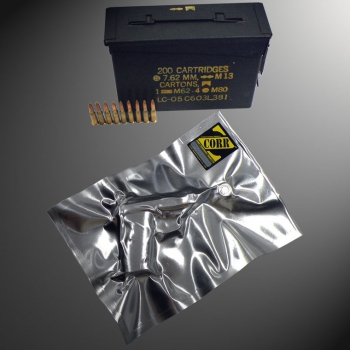 I picked up a ZCORR anti-corrosion weapons bag a few months ago for my 870, and so far, I've been very pleased with it.  So pleased, in fact, that when I found out they had a new product coming off the line, I had to give it a shot.  ZCORR recently released a new air-tight, vacuum-sealed version of the firearm storage and preservation (FSP) bag that I've been using for my shotgun.
Their parent company, Heritage Packaging, has been manufacturing these bags for the U.S. Marine Corps to protect our heroes' magnificent M16-A2 collection from long term corrosion damage.  While the original ZCORR FSP model is a nice little unit, the new vacuum-sealed gun bags are a huge upgrade.
They use the same military tested VpCI emitting barrier to keep your guns rust-free and ready to fire out of the bag, even if they've been sealed up for 20 years.  Perfect for long term storage in my MonoVault burial tube.
Unlike the Velcro seal used by its predecessor, the new unit seals the bag with a heavy zipper action.  It's this upgrade to which they can partially credit their water tight claim.  Of course, the other factor is the durable material used to keep the bag from tearing.  These suckers may look like an aluminum foil wrap, but I can assure you, the material they use is anything but fragile.  I almost bought one for my katana, as I'm confident it would hold together.  I decided against it, however…the inevitable zombie invasion is nearing, and I need to keep it accessible.
With the previous version, you need to force excess air out of the bag before you seal it – similar to pushing air out of a Ziplock bag full of cheese.  ZCORR's new FSP bag allows you to easily and completely suffocate your firearm, ensuring that no moisture-riddled air is left with it in the bag.  Just hook up an ordinary vacuum hose to the bag's one way valve, seal the zipper closure, and flip on the vacuum cleaner.  In a couple seconds, your gun will be safer from the elements than a frozen flank steak in a FoodSaver.
As I mentioned, I just picked up a couple to try for myself; the tactical bag for my Colt AR15-A2, and the pistol bag for an old S&W Model 10 .38 special.  As you can see from the picture below, the tactical bag, at 14" X 49" leaves ample room, as the Colt is a robust 39".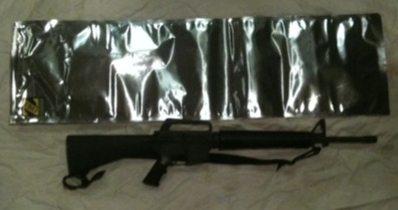 Up until a few years ago, the .38 special (pictured below) had been sitting on top of my grandma's china cabinet for the better part of a century.  I thought I'd offer it more regal living conditions for its remaining years…it's a classic, and it was my great-grandad's so it's playing the sentimental card as well.
The following pictures highlight the 20 seconds it took to get this antique piece packaged and vacuumed-sealed for the next fifty years on my china cabinet: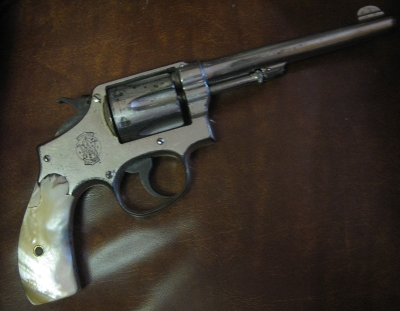 There she is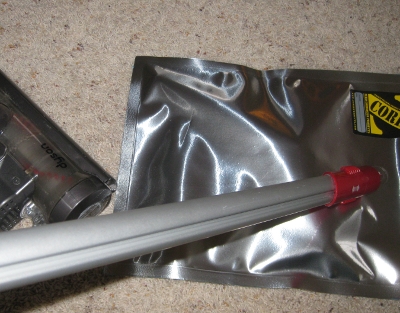 Sucked the air out of the one-way valve with my Dyson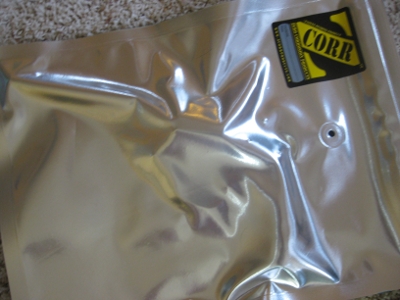 All packed for rust-free preservation
I'm another satisfied ZCORR patron.  I'm looking forward to seeing the next corrosion killing gun storage solution they pump out.  Check out ZCORR's site for more information.